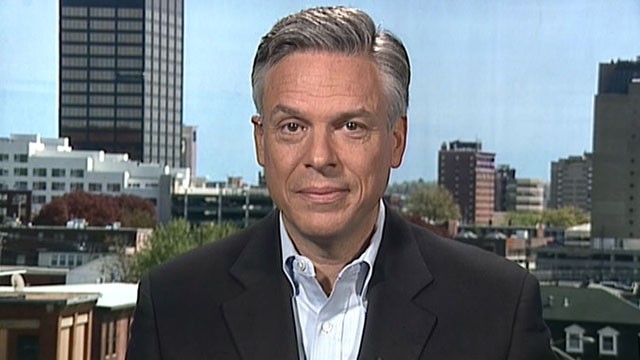 Former Utah Governor, and ambassador to china under Obama. Jon Huntsman has started getting members of the GOP angry what he said about needing a third party. So much so that he was not invited to a GOP fundraiser. Lets just Say
Huntsman's reaction was not very great
.
"This is what they do in China on party matters if you talk off script,
I don't know what world these people are living in,"
- Jon Huntsman
here is the
comment that got him blacklisted by the GOP
.
I agree with Huntsman to a point. I think The GOP wants the most conservative person out there they all get mad when Romney got the Nomination, They also want to protect there conservative image. While at the same time some like Huntsman look at Romney and say he is too Right Wing. I had a point were I was a democrat. I left the GOP before that because of the Right wing extremism and George W Bush. I came Back to the GOP because the Democratic Party now embraces communism. So both parties are extreme.