There is talk that Rick Santorum
is not exactly a friend of libertarian's
. Rick Santorum has been showing he is an extreme social conservative. Rick has even said totally embracing libertarianism begget's george soros.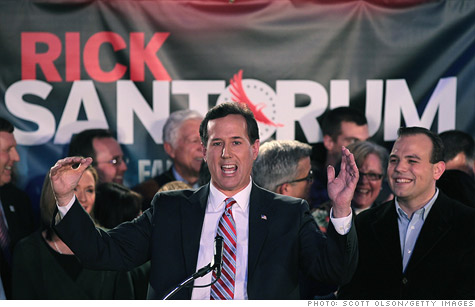 Speaking of Ron Paul there is
Time is Reporting that Paul and Romney are moving closer to a deal
, at the same time Reason, and Ron Paul's Campaign are Refuting this. Saying the media is just being unfair to congressman Paul. Paul's People are also saying they want a brokered convention. Who do we blame for this push for a brokered convention the Stubborn Ron Paul People.
If we go to a brokered convention and Lose to Obama do not blame me because I do not want The Gop to make some dumb mistake and put us in a brokered convention for some dumb purity contest.